FIRST SIGNATURE ONLINE COURSE FROM
SEASONAL
OFFER - ONLY
IN WINTER

200 000+
INSTAGRAM
FOLLOWERS
Instagram's top pastry chef and cake decorator is known and loved around the world. More than 200K followers in her account are leaving hundreds of enthusiastic comments and numerous likes on each post.
1. Squirrel

Covering a cake with fondant
Creating of "knitted" texture
using fondant
Watercolor painting
Bonus: tips from Elena Gnut
Life Hack: using a cake
dummy as false tiers
+ RECIPE:
Chocolate Cake Layers,
Cream Cheese Frosting
Orange Compote Filling
WE PICKED THESE CAKES
BECAUSE
THEY ARE:
WOW the most
spectacular
INCLUDE DIFFERENT
TECHNIQUES SUITABLE
FOR BEGINNERS
2. Forest
Chocolate ganache
Covering a cake with fondant
Fondant modelling
Watercolour painting
Bonus: tips from Elena Gnut
+RECIPE:
Chocolate Cake Layers
Cream Cheese Frosting
Cherry Filling
THINK IT'S TOO COMPLICATED
AND YOU'RE NOT GOING
TO MAKE IT?
IMPRESS YOURSELF
AS WELL AS YOUR
LOVED ONES!
3. House
Chocolate ganache
Covering an odd-shaped cake with fondant
Creating textures: masonry, snow banks, etc
Watercolour painting
Isomalt techniques
Bonus: the secret of painting «Glowing Light»
+RECIPE:
Chocolate Cake Layers
Cream Cheese Frosting
Hazelnut-Caramel Filling
LEFT TO SIGN UP –
ONLY
TAKE YOUR PLACE!
3
Outstanding
Cakes
in watercolor
technique
Курс построен от простого к сложному — если в первом уроке мы изучаем простую обтяжку круглого торта, то в третьем работаем уже с тортом сложной формы. Различаются техники покрытия мастикой, декоративные элементы и секреты от автора. Например, упрощенный перенос картинки на торт, создание эффекта «горящего света» и т.д.
There is a progression from simple to difficult. In the first lesson, it's needed to cover a simple round cake, when in the third one the cake shape changes to a very unusual one. You'll see different fondant covering and decorating techniques. From chef's tips, you will know how to easily transfer pictures, create "Glowing Light", etc.
Oven and a cooktop

Mixer

Saucepan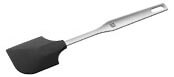 Silicone
Spatula

Ingredients,
etc
Our goal is to make you succeed, so we guarantee the results and will give the money back if you're not
Some of our satisfied students have started their own businesses and some even have joined the school's team
We do not close the access to the course materials so you can rewatch it whenever you want. All the recipes can be downloaded or printed
Study from anywhere in the world, anytime. You'll only need internet access and a mobile device
A DREAM COME TRUE AND
REAL EMOTIONS — IN A GIFT
You will receive a certificate
that you can send or print
PAY WITH








FAQ
01
DOES IT WORTH ATTENDING THE COURSE IF I CAN'T DRAW?
Don't be afraid, this course developed especially for beginners. Repeat step by step and impress yourself as well as your loved ones.
02
MAY I ENROL THIS COURSE HAVING NO EXPERIENCE IN PASTRY?
This course does not include step-by-step lessons for cakes itself, but you'll have detailed recipes in pdf - just follow them and ask your instructor when needed. All cakes are tasty and suitable for beginners.
03
CAN ONE LEARN TO DO SUCH A THING ONLINE?
All our alumni reaffirm that online education is more efficient than offline. Instructors are always here to help, lessons can be rewatched at any time and all the course information will always be at your disposal. This kind of education was only conceivable before, now you can learn from anywhere on Earth!
04
WHICH SKILLS DO I NEED TO GO TO THIS COURSE?
No special skills needed, you can start from scratch, but with patience and precision. Follow all the instructions, get the support from instructors - we guarantee the results.
05
WILL I HAVE ACCESS TO THE MATERIAL EVEN AFTER THE TERM ENDS?
The access to the course materials has no limits of duration, you can use them anytime.
06
WHAT'S NEEDED FROM SPECIAL INGREDIENTS OR UTENSILS?
You can buy all in the supermarket, pastry supplies and stationery stores. And many of them may be already found in your house! Here you will have a full list of supplies and recommendations.
07
WHAT DEMONSTRATION TYPE MEANS?
Demonstration course does not include mandatory homework. Because of teacher's tight schedule, we chose this type of course. You can ask for a detailed examination at an additional fee.
08
HOW NOT TO MAKE IT TO A BLACKLIST OF ALL ONLINE PASTRY SCHOOLS?
In 2018 Bakerschool has united with many other pastry schools against "potlucks" to stop dishonest students from buying courses secretly in a group. Identified intruder have its account blocked and put in a common blacklist. Please be careful and try to avoid potlucks. We value each student and expect the same in return. Thank you!